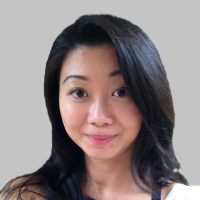 Hi, I'm Maureen. I'm a science and technology editor. You can also find me at HACKER BITS, where you'll find everything you need to know about the latest computer technologies.
I also write and my work has appeared in the New York Daily News, Newsday and Scholastic News. I'm passionate about food writing and my latest book, Kampong Kitchen, is about the food history of Singapore, where I was born and raised.
Besides writing for a grownup audience, I've also written extensively for children's publications like Scholastic Science and Scholastic Math. My first two books Bizzare Buddies and Animal Hybrids are children's science books about animal symbiosis and hybridization.
I split my time between Singapore and the Pacific Northwest and enjoy nature whenever I can. When I'm not out there running, hiking or biking, you'll find me hanging out with my family and feeding them tasty morsels.
Some of my favorite things: running up Bt. Timah Hill with my SG gang and going for oyster omelet after; Vietnamese deli food after a cold windy walk at Golden Gardens beach; freshly popped popcorn with my family on movie nights; writing about kampong life in old Singapore.